Harland Clarke Recaps: The Most Powerful Women in
Banking 2018
On Thursday, October 4, 2018 Harland Clarke had the amazing honor of sponsoring and attending American Banker's Most Powerful Women in Banking Event, which recognizes the professional achievements and influence of the top-performing female executives in banking and financial services. The two-day event featured a cocktail social on October 3rd, an honoree roundtable the afternoon of October 4th, and culminated in the awards ceremony and dinner on the evening of October 4th at Cipriani Wall Street in New York City.
Honorees from each of the rankings – Most Powerful Women in Banking, Most Powerful Women in Finance, Women to Watch, Top Teams in Banking – were recognized. Top ranking Woman to Watch Mary Mack and Most Powerful Woman in Banking Cathy Bessant, as well as two Lifetime Achievement Award winners took the stage throughout the night. They shared with attendees inspiring stories of growth, overcoming personal and professional challenges, noteworthy moments that impacted their careers and the importance of fostering leadership diversity.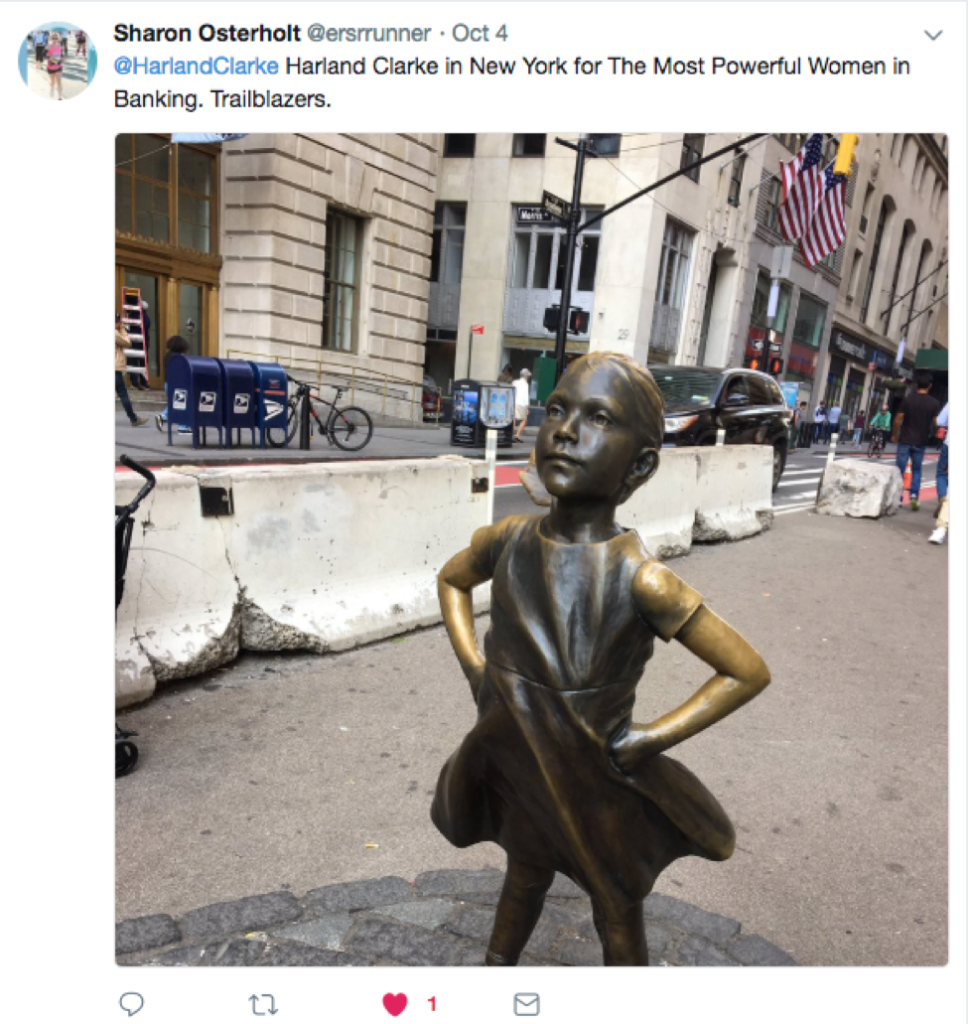 As part of our participation, we sponsored a cocktail reception, where attendees, including our President, Jana Schmidt, and award recipients had the opportunity to engage before dinner.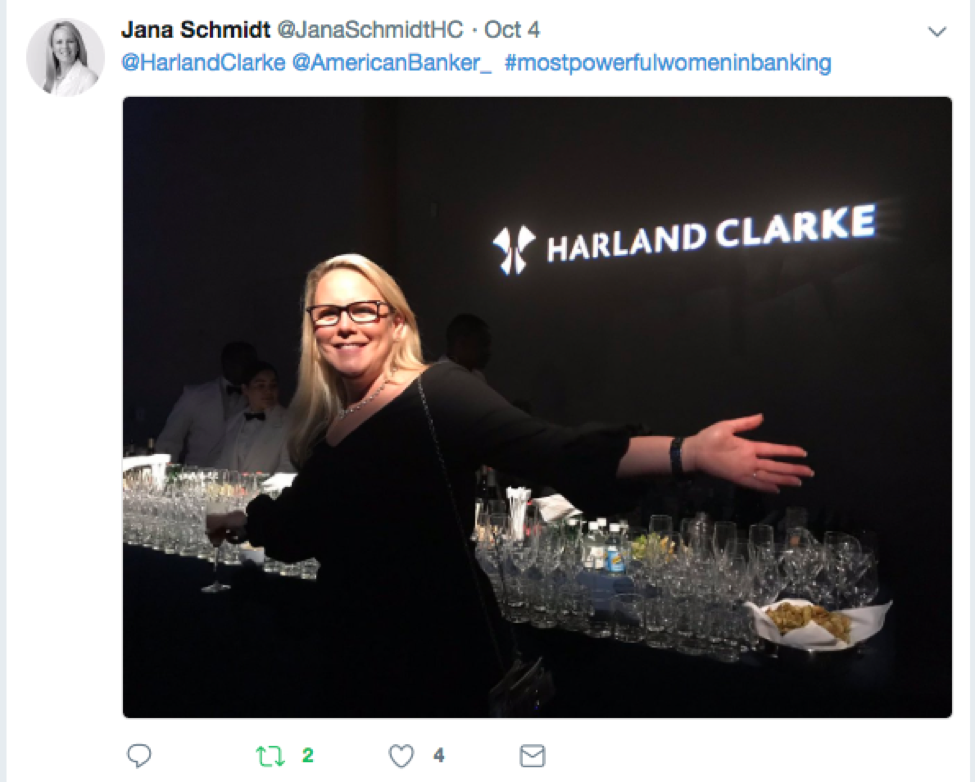 Prominent female Harland Clarke team members  joined in the evening's celebration. They included:
Jana Schmidt, President
Lauren Kirkley, Chief Operations Officer
Carrie Stapp, Senior Vice President, Product Management
Sharon Osterholt, Vice President, Strategy
Terri Panhans, Vice President, Contact Center Solutions
Nicole French, Vice President, Client Services
Susan Gotschewski, Vice President, Account Management, Community Markets
Marsha Murphy, Regional Vice President, Major Account Investment Services
Liza Anne DeJulio, Regional Vice President, West Key Markets Division
Stacey Leone, Executive Director, Media & Industry Relations
Below were some of our favorite moments from the event: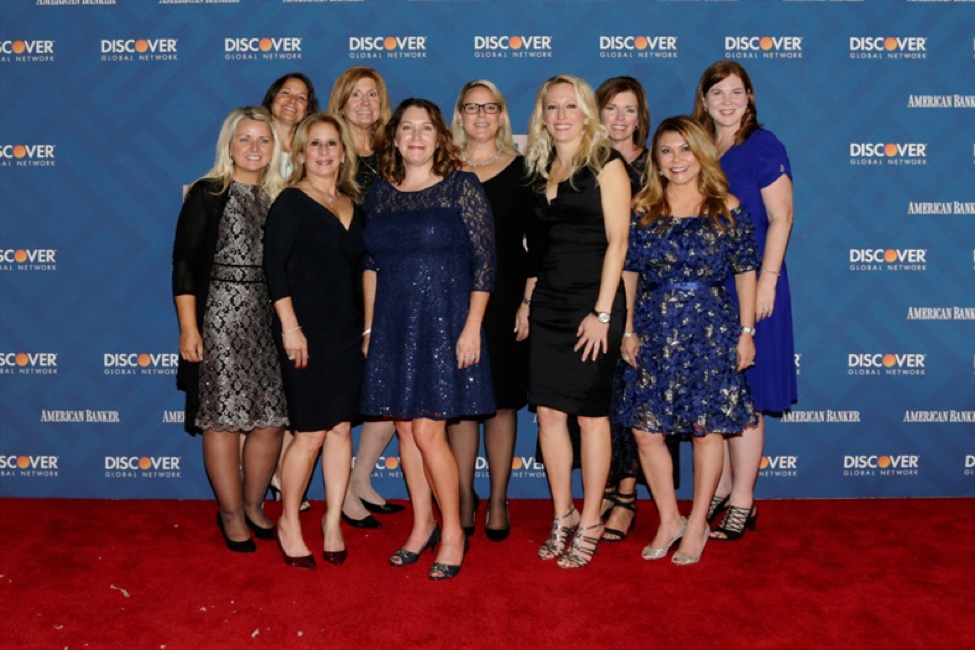 When all Harland Clarke attendees got together for a photo on the red carpet.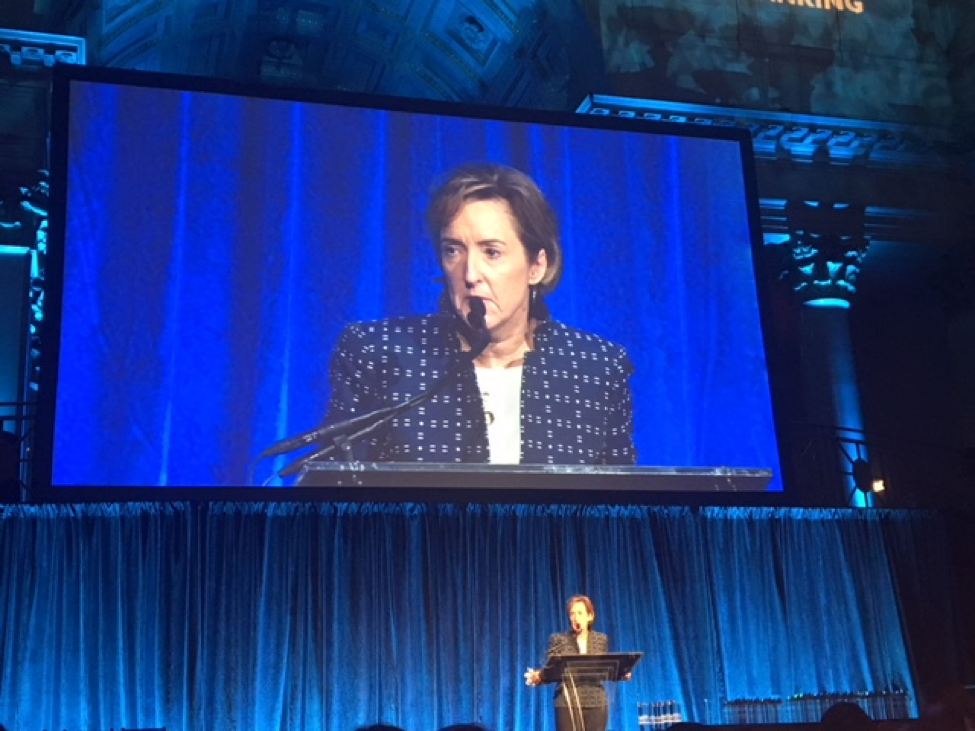 Keynote speaker Mary Mack, Head of Consumer Banking, Wells Fargo kicked off the night by sharing insight about the transformational change at Wells, how the resiliency of the team inspires her and the importance of a positive attitude. "Real women don't just watch, we lean in and support one another."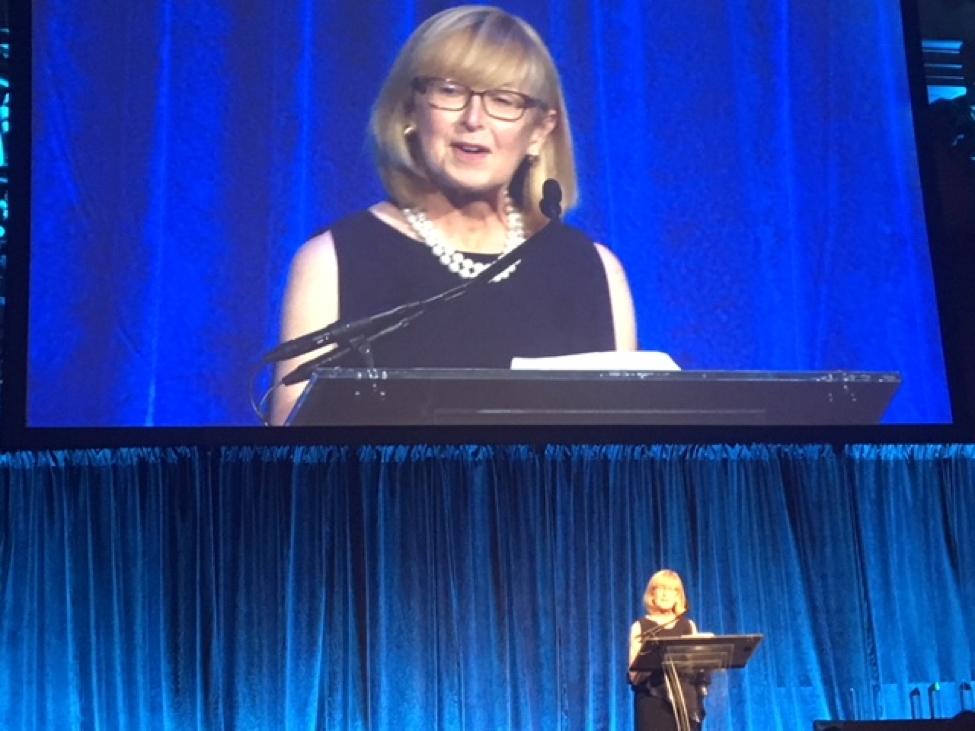 Lifetime Achievement Award Winner Rosemary Berkery shared how a personal experience changed her outlook on life and noted she is more inspired than ever to share with others the compassion she received during her trying time.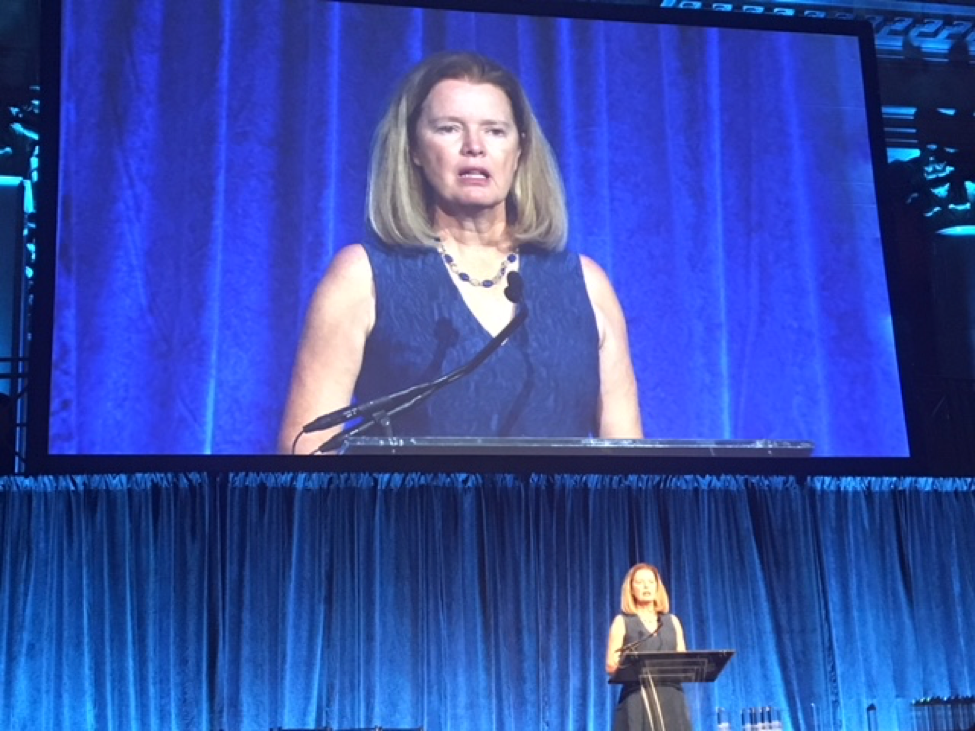 Lifetime Achievement Award Winner Barbara Byrne talked about the power of we. "I care deeply about the power of women," she said, "If we can see it, we can be it."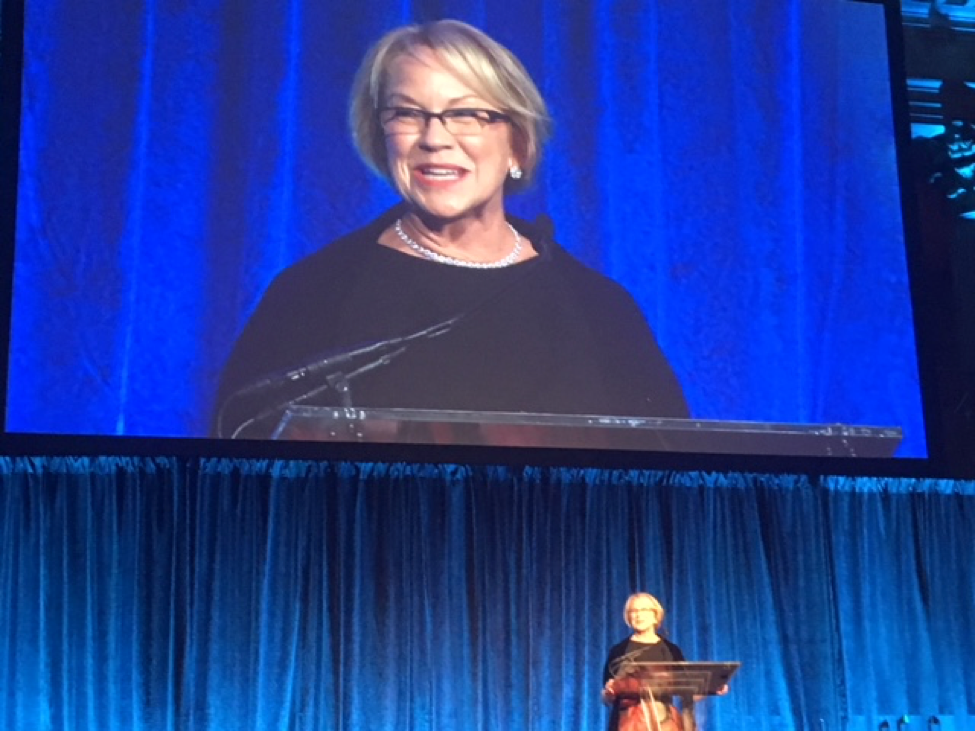 Cathy Bessant, Chief Operations and Technology Officer, Bank of America ranked #1 on this year's list. While accepting her award she encouraged those in attendance, "Our time to turn power into legend is right now."
Congratulations to all the honorees of these prestigious rankings. We can't wait to see what they do next!