4 Women in Banking Transforming
the Industry
As a woman working for a financial services company, I'm always interested to see what women in banking are up to. Although International Women's Day (March 8th) is already passed for this year, it's never a bad time to promote and support female-led initiatives in our industry. Below is just a small sampling of the women making a difference in banking, but if you'd like to see more, I highly recommend checking out American Banker's annual "Most Powerful Women in Banking" list.
Natalie Bartholomew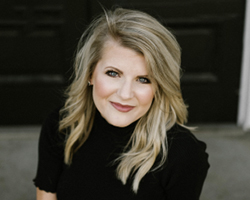 Not only is Natalie the Chief Marketing Officer at Grand Savings Bank in Bentonville, Arkansas, she's also the blogger and editor behind the popular blog, The Girl Banker.
On the blog Natalie provides a millennial spin on financial services, work-life balance, and highlights other female bankers in her industry via her "Girl Banker" interview series. It's refreshing, interesting, and a completely different spin on the dialogue around women in financial services. The industry is starting to take notice of Natalie. She was recently profiled on The American Banker.
Di Morais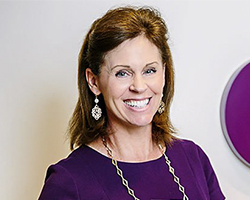 As CEO and President, Consumer Banking Products for Ally Bank, Di is nothing short of a banking wonder woman. Upon joining Ally in 2015, she's helped to steer the company into the beloved millennial brand it is today while diversifying the bank's offerings. In addition to checking accounts, Ally now offers investment services via their acquisition of investment brokerage TradeKing, and offers a branded credit card and mortgages – all due to Morais' innovative vision for the company.
Scarlett Sieber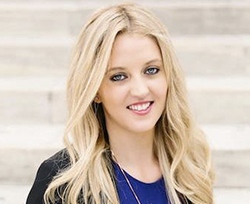 Scarlett Sieber has long been making a name for herself in the financial services industry as an advocate for FinTech and banking innovation. Previously, she worked in tech roles at BBVA and as the Chief Innovation Officer at Opus Bank before landing her current role as head of Business Development for USAA Labs. She's also a noted speaker and thought leader on all things innovation and financial technology.

Jana Schmidt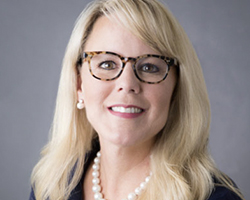 Were you aware that Harland Clarke has a female President? Jana Schmidt started her career in Sales at Harland Clarke where she quickly climbed the ranks. She left to serve as CEO of Ecova, where she led the global energy and sustainability management company. Prior to rejoining Harland Clarke in 2017, Jana served as Harland Clarke's Executive Vice President of Sales and Marketing. Currently, Jana is leading the charge on transforming Harland Clarke for future success. 
Jana was recently featured in the Jabian Journal's piece, "Not Your Mother's Boardroom," which highlights Jana's expertise and some of her experiences as a woman in executive leadership. It is an excellent read.
Personally, I'm on the edge of my seat waiting to see what women in our industry do next!