Fighting fraud: strategy vs. the
customer experience
As I said in my post last week, identity theft has been the No. 1 complaint reported by American consumers for 15 consecutive years. It is an emotional and financial disaster, and the fallout often results in a loss of trust and confidence in the victim's financial institution. And for good reason, when you consider that 69% of victims report fearing for their financial security and 50% report a feeling of helplessness.
In our panel session yesterday at CBA Live, Tom Hunley of PNC Bank and Maria Leonard of Citizens Financial Group joined me to discuss the impact of identity theft and fraud on the relationship between financial institutions and their account holders. Titled "Balancing Consumer Needs With Fraud Prevention and Risk Challenges," the three of us dug deep into this disturbing trend and, most importantly, the various strategies FIs can use to fight fraud and their impact on the customer.
First of all, it's important to note that not all fraud is created equal. The industry response to debit and credit card fraud should be different than the response to check fraud.
Debit and credit card fraud is a sophisticated, organized and geographically dispersed problem. It is a criminal enterprise facilitated by the "dark web" that lurks beneath the surface and deep webs most of us are familiar with.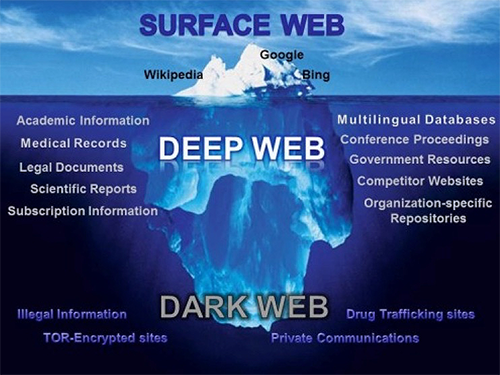 Countermeasures to this growing problem must be equally sophisticated, organized and dispersed. They include:
• Multiple fraud engines that monitor debit activity
• Monitoring risk exposure for customers worldwide
• Collaboration between fraud and information security controls
• Migration to EMV technology
Moving forward, FIs need to increase their detection capability via proactive data mining within the dark web, and enhance the security at the Internet of Things network nodes. They should also revamp travel rules that enhance the customer experience by leveraging association data from MasterCard, Visa, etc.
While debit and credit card fraud is a growing concern, check fraud losses are still a big deal – they account for 32% of overall losses, industry-wide – with counterfeit checks leading the way. Fortunately, there are a number of tools out there to fight back, including:
• Identity verification
• Deposit history
• Velocity rules
• Fraud rules
• Thresholds / limits
These are useful in preventing the four variations of check fraud: forged maker's signature, forged endorsement, altered checks and counterfeit checks.
The strategies employed to confront check fraud are varied. Just as varied are their impacts on the customer experience and potential regulatory response. I don't have the space here to dive into all of the strategies we covered in our session, but the overriding message is balance. FIs need to consider each of these areas – strategy, customer experience and regulatory response – and how they impact one another when creating a comprehensive approach to fighting check fraud.
I hope you were able to join us yesterday for our panel session. I thoroughly enjoyed the time spent with Tom and Maria and the audience. We still have a couple days left at this year's CBA Live. If you're here in Phoenix, I'd love to say hi, so don't hesitate to approach me with any questions about our session. If you were unable to get here, drop me a line via email (stephen.nikitas at harlandclarke dot com) and I'll do my best to respond.